Step1 - Click on next button for start software after then Click on Open button select PST file .
NEXT STEP
Step2 - Browse PST file to select PST file and browse temp field to select temp file location then click on next button to start PST file Scan Process.
NEXT STEP
Step3 - You can see Outlook folder list view in left panel, folder message list in right side panel. and message preview bellow in the folder message list.
NEXT STEP
Step4 - Browse destination path where you want to save file, select saving type : PST/EML/MSG/MBOX etc. After then Click on Convert button start saving process.
NEXT STEP
Step5 - Now file procees is complited. In the next step i show you how to import PST file Exchange Server or Office365.
NEXT STEP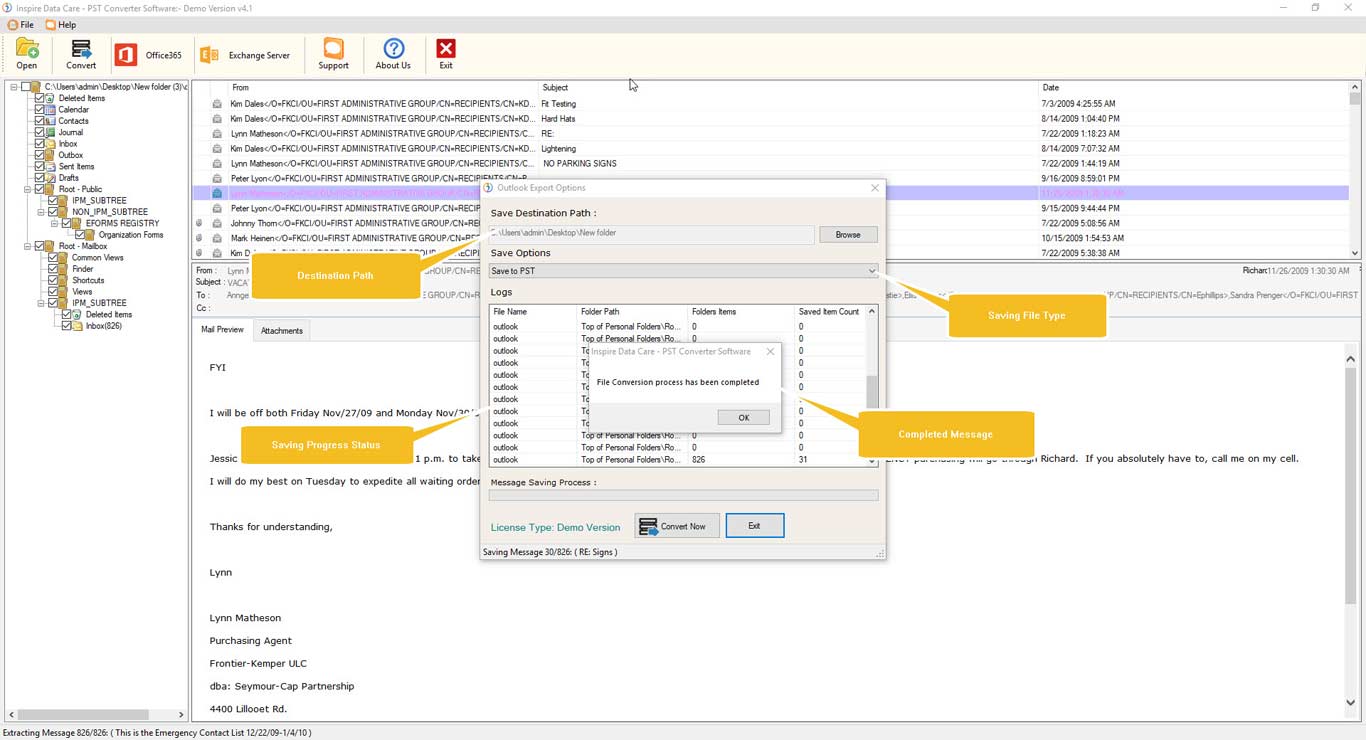 Step6 - Migrate PST file Exchnage server or Office365. Click on Exchange server button for imported PST file in to Live Exchnage Server account and then Fill Live Exchange Server details. Click on office 365 button for imported PST file into Office365 and then Fill Office365 details. After Then Click Connect to Server & Import Button for import PST file.